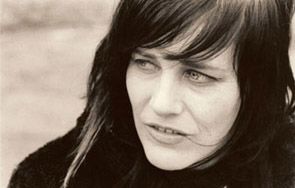 Dolli Melaine has been creating and developing this unique technique to Open and Tune-up the Voice/Body Instrument for over 20 years. She is the author of "Voice Opening; Find Your Real Voice" and "How to take a Healthy Breath". She currently lives in Northern California and travels internationally teaching master classes, workshops and private lessons for, Voice Opening, How to take a Healthy Breath and Healing/Yoga

Dolli had the good fortune to study with the great voice coach Glynn Jones in London for 3 years. She also studied for several months at the San Francisco Opera.

In 1990 realizing a desire to explore the voice deeper and indulge her inventive spirit, she found a path to open the voice, originating from the "yawn". This natural opening of the throat area and an extensive curiosity of how to realize the full capacity of a healthy breath, have led to a remarkable journey to discover, how the entire voice/body instrument works. This was the seed that has now grown into the Voice Opening & Tune-up Technique which is highly developed and remarkably effective.

Originally from Grass Valley California, Dolli grew up dancing in her mother, Nelda's Dance School and listening to the latest songs at her father, Honey's Record Store. She began teaching dance to those younger when she was around 11. Thus began the path of teaching and communicating how to find one's magic in whatever art form chosen.

As a singer/songwriter and performer she has released many songs on various artist's album's in Europe and now she has released her own album Dolli Melaine "SACRED". A compilation of electronic music songs written with the top Vienna Electronic Music Composers. *Although, Dolli has a very distinctive singing style herself, the Voice Opening & Tune-up Technique she teaches benefits singers of all styles.

Dolli also worked as a freelance make-up artist with top photographers internationally for 25 years and is now an accomplished portrait painter.

All this combines for a well rounded life experience that gives Dolli the depth and understanding of how to help her students find their highest potential. In her teachings, whether it be with singers, speakers, or for special healing purposes, she feels that: "the greatest gift is to help you find the magic inside and to awaken your dreams into reality"